OUR OFFICE USES ADVANCED TECHNOLOGY TO AID IN ACCURATE DIAGNOSIS, GENTLE AND EFFECTIVE TREATMENT, WHILE DELIVERING
AN EXTRAORDINARY EXPERIENCE FOR PATIENTS.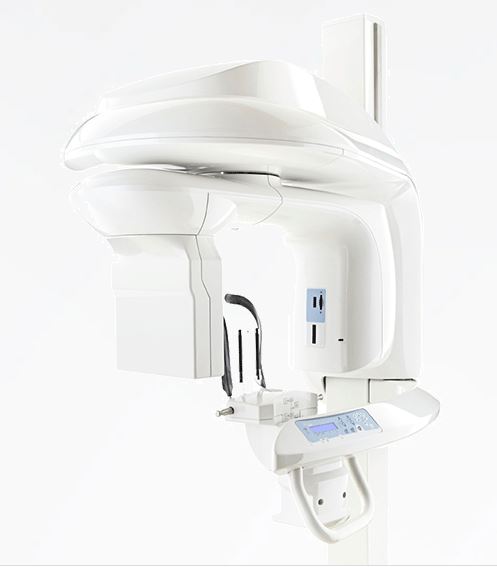 A cone-beam CT (computed tomography) scan provides for highly accurate, three-dimensional radiographic images for the diagnosis, planning, and treatment of endodontic disease. This technology allows for three-dimensional visualization of teeth, bone, sinuses, and surrounding structures with minimal radiation to the patient, enabling a level of anatomical accuracy and patient care not possible with regular dental x-rays. We are able to view microscopic sections of teeth and surrounding structures in all three planes: top to bottom, side to side, and front to back.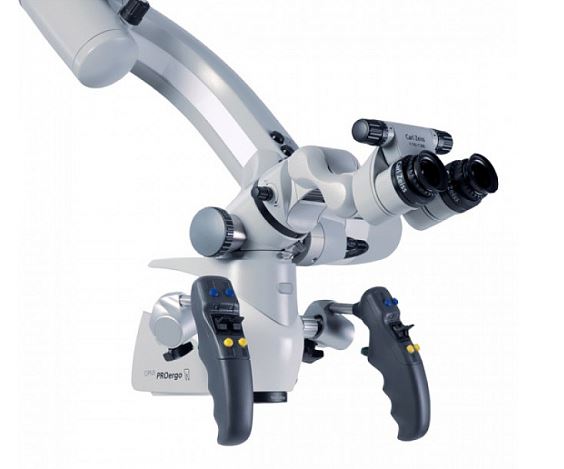 Surgical Operating Microscope
We use a surgical operating microscope during treatment to allow for enhanced vision, through illumination and magnification, of the minutest details inside your tooth, such as complex root canal anatomy, extra or calcified canals, and fracture lines.  This technology dramatically improves the diagnosis, treatment, and outcome of your root canal.
Core Endodontics is proud to offer EdgePRO™ Laser- a  state-of-the-art technology that helps to perform minimally invasive endodontic treatment. It works by using Laser Light Physics, Sound Energy, and Microfluidic Dynamics. It provides outstanding cleaning, debridement, and disinfection, removes infected tissue and biofilm, and kills up to 99% of bacteria commonly found in the root canal system.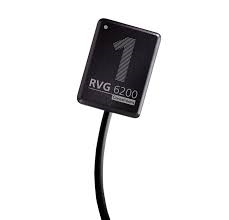 Digital radiographs are safer, faster, and diagnostically more useful in endodontics than conventional film x-rays. There is up to 80% reduction in radiation, compared to traditional film technology. Patient comfort is greatly increased by utilizing sleek and small, rounded, and beveled sensors. The resulting images are digital, allowing computer enhancement, enlargement, and evaluation, which greatly improve diagnostic and communication capabilities.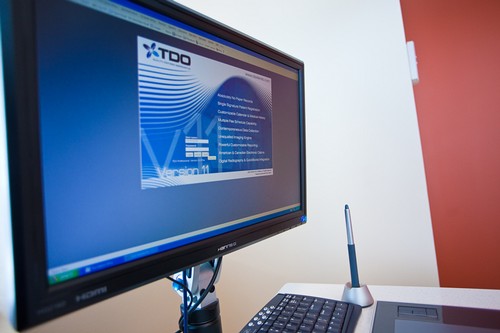 We use TDO Software as it is considered the best endodontic software available. It is used to manage all patient records and information and has comprehensive modules that make our office paperless, a great convenience for our patients and referring dentists.  The website integration allows our patients to securely access the site to complete the medical history and consent forms online before their appointment. The software allows our referring dentists to make referrals and receive their patients' reports and imaging through a secured HIPAA compliant portal right after the patient is seen. This secure and HIPAA-compliant technology enables us to diagnose and treat our patients more efficiently and to communicate more effectively with both the patient and referring doctor.